#1 Source to Sell & Buy St Paul Condos
Let Cheryl Coordinate Your Current Sale & Purchase

Cheryl Kempenich
#1 St Paul Condo Agent
(612) 735-0553
Your Criteria, Your List!
See All MLS Listings. See Photos, Details & More!
Exclusive Real Estate Tools
See ALL condos for sale direct from MLS
Secretly Sell

– Sell your home or condo non MLS.

Full Active Sell

– Best marketing guaranteed

Buy from Secret List

– See non MLS condos for sale

New Listing Email Alerts

– Be the first to know

Work with the #1 St Paul Condo Agent!
Cheryl's Featured St Paul Condos for Sale
Cheryl Kempenich's Qualifications:
Achievement Awards:
• Coldwell Banker Burnet President's Club
• International President's Premier
• International President's Elite
• 100% Club
• 18 Years of Service with Coldwell Banker Burnet
• NRT Top 5 Teams in the USA (CBB's parent company – 43,000 agents)
• America's Best Real Estate Agents
• Top 25 Listing Agents
• Top 25 Selling Agents
• $5,000,000 in sales in one month
• 135 Personal Sales in 1 Year
• MSP Magazine Super-Agent
• Licensed in Minnesota & Wisconsin
• Mentor & Train New Realtors
• Featured speaker at real estate conference
• Host & Producer of Real Talk Twin Cities, 24 local radio shows offering Local, Expert, Advice on all things real estate.
• "Ask the Realtor" weekly newspaper columnist
• Featured Realtor in the Star Tribune, Pioneer Press, Minnesota Traveler TV Show, & client's homes featured on HG TV & The Week Magazine
• Member of the Chamber of Commerce
I will always be available for personal service by phone or email, so feel free to call or text 612-735-0553 or email me with questions any time!
Featured Saint Paul Condo Buildings
St Paul is home to many condo, loft and townhome projects. Listed below are a few featured St Paul condo buildings.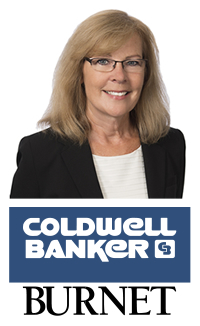 Cheryl Kempenich
#1 St Paul Condo Agent
Coldwell Banker Burnet
(612) 735-0553