River Park Lofts Description
Welcome to the River Park Lofts!
406 Wacouta St., St. Paul, MN 55101
The building may seem ordinary at first glance, but this diamond in the rough was built in 1905 and converted into stunning, modern lofts and condos in 2007, only before housing St. Paul's fire department in the mid 1900's. This high rise holds 199 condominiums of varying styles and sizes. The units feature exposed brick, hardwood or concrete floors, timber beams and large windows.
Did we mention that these lofts are also connected to the city's skyway system? Tenants rarely have to venture outside during the winter months because all of their errands can be accomplished via the skyway. If you need to travel to another part of the city, have no fear because your walk is only 2 minutes to the Metro Green Line. Nearby nightlife and attractions include CHS Field, the St. Paul Farmers Market, The Bulldog, The Heartland and a smattering of public parks.
http://www.stpaulfarmersmarket.com/
Be the First to Know - Sign Up for New Listing Email Alerts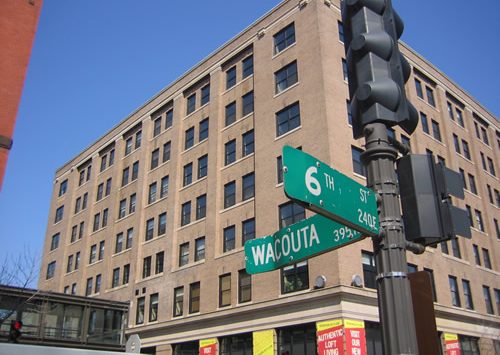 River Park Lofts
River Park Lofts
406 Wacouta St., St. Paul, MN 55101
River Park Lofts Available
If no results complete the form above for New Listing Alerts.