About Dakota on the Park Condos
209 8th St. E, St. Paul, MN 55101
Welcome to the condos and flats of Dakota on the Park!
Dakota was built in 2002 as the second building of homes on Wacouta park. The structure is a 4 story high rise and houses 37 units varying between townhomes and flats. There are several different floor plans but each includes hardwood floors, modern appliances, 10 foot ceilings, heated garages and some even have balconies. The building has a contemporary design and was meant to blend with its urban surroundings.
Dakota sits atop the western end of Wacouta Commons Park, in Lowertown St. Paul. Lowertown is a thriving, growing neighborhood and is home to popular attractions like the St. Paul Farmers Market and the new CHS Field. If you're looking for nightlife and entertainment, you're just blocks from The Bulldog, Barrio and The Heartland. Tenants are also very close to major transportation hubs like I-94 and the Metro green Line. Great location, especially for those who like to travel on foot.
Photo of Dakota On The Park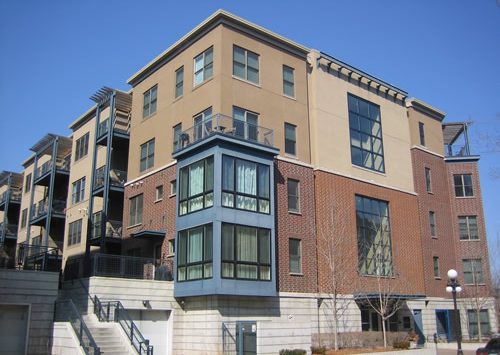 Be the First to Know - Sign Up for New Listing Email Alerts
Map of Dakota On The Park
Dakota On The Park
Dakota On The Park
209 8th St. E, St. Paul, MN 55101
Dakota On The Park Condos for Sale
If no results complete the form above for New Listing Alerts.