About City Walk Condominiums
66 E 9th St, St Paul, MN 55101
Welcome to City Walk Condos!
Built in 1983, this 27 story high rise is home to 228 condos. City Walk was ahead of its time being the first condo in St. Paul to be connected to the city's skyway system. There are a variety of floorplans that range from studio rooms all the way to 3 bedrooms. Amenities include a pool, rooftop decks, wood fireplaces, workout areas and party rooms. There is also underground parking available.
The City Walk building is located on Fort Road and Minnesota Street in downtown St. Paul. Being connected to the skyway system is a huge plus for these condos. It gives easy access to nearby attractions like the Xcel Energy Center, Pazzaluna and the St. Paul Farmers Market. One can accomplish nearly all errands on foot from this location and is only a 3 minute walk from the Metro Green Line.
Photo of City Walk Condominiums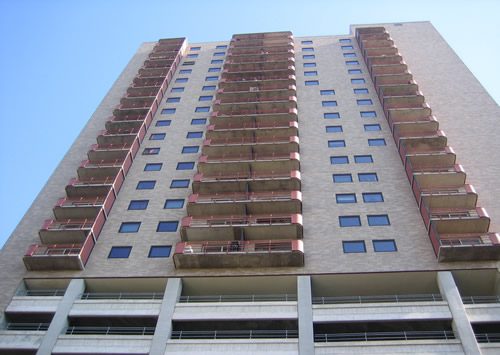 Be the First to Know - Sign Up for New Listing Email Alerts
Map of City Walk Condominiums
City Walk
City Walk Condominiums
66 E 9th St, St Paul, MN 55101, USA
City Walk Condominiums for Sale
If no results complete the form above for New Listing Alerts.