About Aberdeen Condos
370 Marshall Ave. St. Paul, MN 55102
Welcome to the Aberdeen Condos! We are right in the midst of Cathedral Hill in St. Paul.
Until the 1940's, these condos were actually home to the Aberdeen Hotel. At that time, it was renovated into a contemporary residential style hotel. In 2005 it was renovated again, adding brick and concrete as well as modern condominiums with floor plans ranging from 1 to 3 bedrooms. The rooftop area offers beautiful views of downtown St. Paul.
Cathedral Hill is a friendly neighborhood full of parks and centers around the historic St. Paul Cathedral. You can walk around the corner to the Selby-Dale center and eat at WA Frost, The Red Cow or the new Salt Cellar. Need to shop? Hop in your car and drive a few blocks to Grand Avenue and you'll find all your shopping needs. The trip to downtown St. Paul only takes a few minutes, which makes this a very desirable location.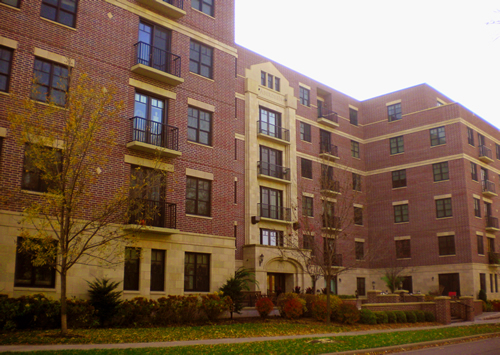 Be the First to Know - Sign Up for New Listing Email Alerts
Aberdeen Condos
Aberdeen Condos
370 Marshall Ave. St. Paul, MN 55102
Aberdeen Condos for Sale
If no results complete the form above for New Listing Alerts.