About 9th Street Lofts
225 East 9th St., St Paul, MN 55101
Welcome to the 9th Street Lofts in Lowertown!
The building was erected in the early 1900's and was once a factory for the Minnesota Workforce. The building has since been converted into condominiums and now holds 49 renovated homes across 5 floors. The units have the authentic loft feel, but have modern appliances and all the amenities you need. Each tenant has access to heated underground parking as well as the rooftop area which can be used for parties and gatherings.
Located on the corner of 9th Street and Sibley, the 9th Street Lofts sit atop the Wacouta Commons Park. One great thing about the area is that you can run almost all of your errands on foot. You are just 5 minutes from the Union Depot Green Line station and only blocks from the St. Paul Farmers Market and CHS Field.
Photo of 9th Street Lofts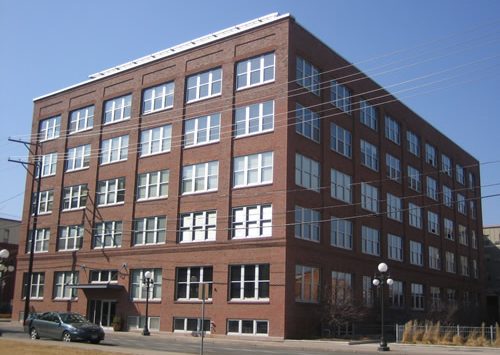 Be the First to Know - Sign Up for New Listing Email Alerts
9th Street Lofts
9th Street Lofts
225 E 9th St, St Paul, MN 55101, USA
9th Street Lofts for Sale
If no results complete the form above for New Listing Alerts.