For more information on living in St. Paul click here.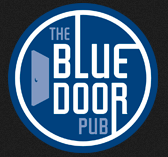 Looking for a great place to eat in St. Paul?
Look no further than the Blue Door Pub.  Located at 1811 Selby Avenue in St. Paul; their menu boasts some of the best burgers and appetizers in the Twin Cities area.  Known for their play off of the "juicy lucy" called the "blucy."  They also have an excellent selection of tap beer and ciders.    It is just one of the many top notch local eateries in and around the St. Paul area.