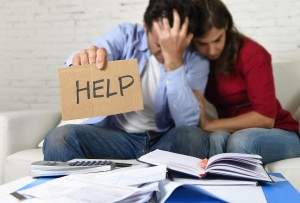 What is required to get a home loan?
For a pre-approval letter or any other specific home loan questions contact us.
Many people are curious what is involved when applying to get a home loan.  AnnMarie Brink, a local, experienced, licensed mortgage loan originator with U.S. Bank, helped to answer this question. Professional real estate agents turn you over to a loan officer after negotiating your offer for your home.  The loan officer will then help you to obtain financing for your home. To obtain your loan you will be required to give the loan officer extensive documentation.  All of this information is required by law and is used to help protect you, as the buyer, and the seller as well.   
Here's a list of the documents that you will need to give your loan officer:
Bank statements for two months

Tax returns for the last two years

W-2 statements for the last two years

Your last 30 days worth of pay stubs

Documentation to certify residence such as;

lease agreement

marriage certificate/divorce decree

Sources of large deposits, assets sold, retirement funds, or gifts used as evidence of income or assets
After providing this information to your loan officer they may ask for additional documents if there is additional information and verification they need. Remember, your lender isn't working against you, just working for you! He or she wants to make sure you have the ability to afford the new debt you intend to take on.  After all of this your loan application is handed off to an underwriter who reviews this information.  This may sound like a tedious process but remember to think about your soon to be new home! Watch Full Movie Online Streaming Online and Download
For a pre-approval letter or any other specific home loan questions contact us.
Ask the Real Estate Agent is a weekly column by Cheryl Kempenich of Coldwell Banker Burnet, who lives and offices in the Chisago Lakes Area. Submit your questions to ckempenich@cbburnet.com or AnnMarie.Brink@usbank.com.  NMLS# 651215. All information is deemed reliable but not guaranteed. For legal assistance consult an attorney.